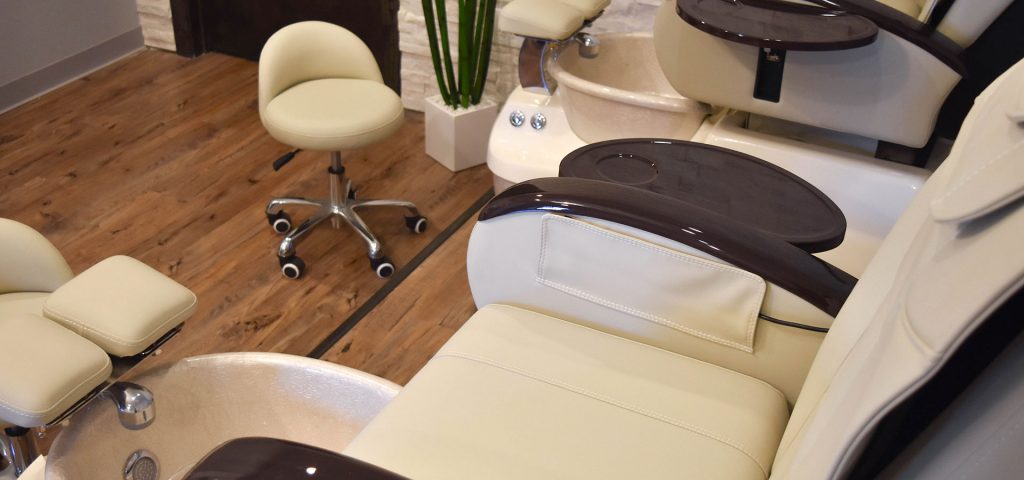 Our doctors have always been concerned with nail infections they treat due to poor infection control in other settings.
Our foot spa services are performed in a beautiful, relaxing, safe & clean setting. Our spa follows the highest sanitation & sterilization steps.
We practice the same sterilization techniques our doctors use for surgical procedures, including autoclaving all instruments. Non-autoclavable items are all disposable. Our single use disposable liners to soak your feet and disposable nail polish brushes to avoid cross-contamination between clients.
Policies
Obtain your best experience! To ensure the spa environment is relaxing, private, and safe we follow firm policies. Thank you in advance for adhering to our policies, we appreciate you!
Appointments
Appointments must be scheduled in advance.
Cancellations
In the event you must cancel your appointment, we request a 24-hour notice. Cancellations with less than 24-hour notice will be charged a fee of $30. No shows / no calls will be charged 100% of appointed service. Credit card information will be used in these events.
Late Arrivals
To remain fair and courteous to our clients, we encourage being on time for your appointment. If you're late to your appointment, we may ask you to reschedule or alter your service in the interest of time for the next client.
Gratuity
Gratuities are not included in the cost of services or expected but are appreciated. If you feel inclined to tip your Nail Technician, cash is preferred.
Gift Certificates
Gift certificates make great gifts. They are available in our Spa upon request.
Protocol Commitment
Our Spa is committed to help eliminate risk of infection, bacteria growth, and contamination. We provide a disposable foot spa system, single-use liner, water-based pedicures. All instruments are sterilized, and disposable items are always discarded after use. Even our nail polish brushes are discarded after each use.
Sterilization and Cleaning
Stay Med Foot Spa Safe is a tag line we are proud of! Proper sterilization and decontamination are achieved on all instruments by utilizing an autoclave (steam sterilizer). The autoclave is a machine which uses steam under pressure to kill harmful bacteria, viruses, fungi, and spores. Cleaning of the basins and surrounding area is completed after each client. Towels are cleaned following each use. Our Foot Spas are cleaned daily, and our Nail Technicians follow proper sanitation protocol to ensure your safety is never compromised.
Medical Nail Technician
The Certified Medical Nail Technician™ (CMNT) is a state-licensed nail technician or cosmetologist that has completed the Advanced Nail Technician Certification and then ten more modules of additional Medical Nail Technician training, the relevant exams, and an Internship to prepare to work for a Podiatrist or other physicians.
The CMNT performs safe cosmetic pedicures on patients in a licensed salon room in the practice and assists the physician in his/her podiatry practice. The podiatrist markets the nail technician's cosmetic services to the practice patients and the public.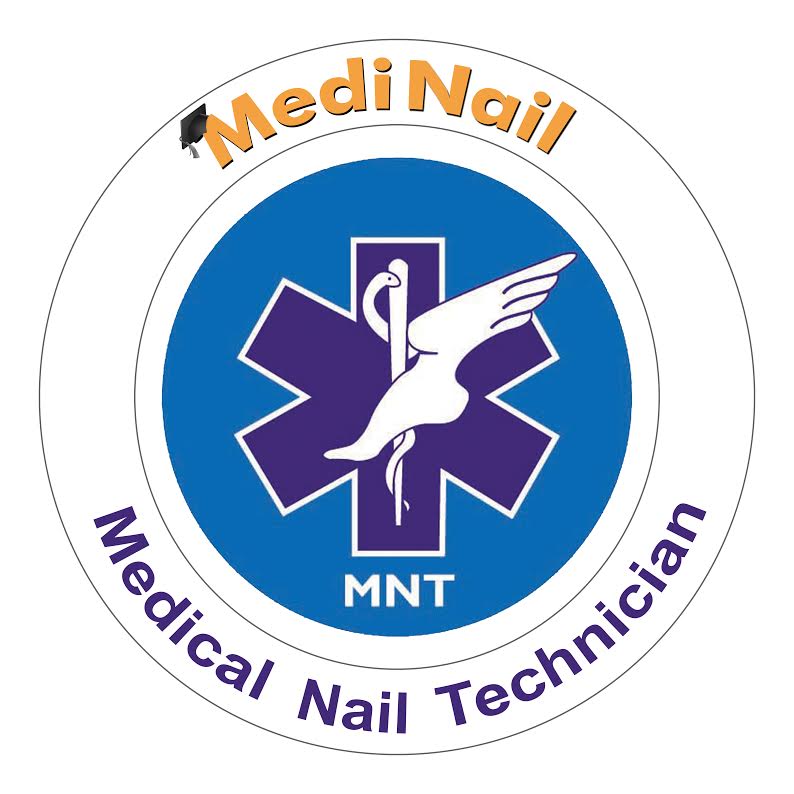 Advanced Nail Technician
A Certified MediNail-Advanced Nail Technologist™ (M-ANT) is a state-licensed nail technician or other licensed professionals who has completed advanced training in working aseptically with clients for their ultimate protection from the transfer of infection. The M-ANT course was originally and specially developed for salon-based nail technicians preparing them to work with and attract new groups of clients who require a special touch, and to acquire client referrals from physicians and podiatrists. The M-ANT is now additionally designed for introductory training of some medical professionals.